Marine Fish & Coral Specialists
Proudly serving the UK with high quality marine fish, corals and invertebrates via our online store and marine only specialist retail store in Stoke-on-Trent. Stocking big brand aquarium equipment such as Maxspect, Triton, Focustronic and many more.
We're Moving!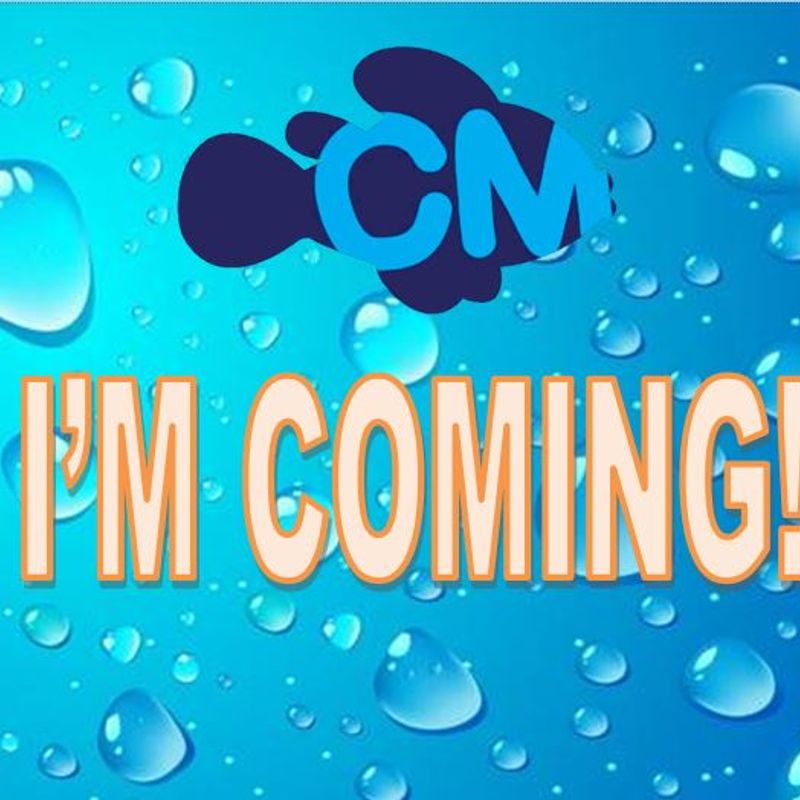 I'm Coming!!!
We're Moving :D
To celebrate the opening of our brand new, Cellar Marine Superstore, we are hosting an opening weekend on
Saturday 1st & Sunday 2nd August!!
Full of discounted items, prize draws, giveaways, entertainment, food & drink and much more!!
It's going to be amazing!!
By purchasing this item, we will send you your unique 10% discount code to use on opening weekend.
Don't worry if you can't make it to us you can use your discount code online :D
By letting us know you are coming, will help us gauge the numbers we are expecting so we can manage and monitor government guidelines and abide by the 1m social distancing rules.
If you haven't seen our new store yet, check out our video of the grand reveal by following the below link;
https://www.facebook.com/watch/?v=3309041272492956
Feel free to contact us for any further information.
Free
Meet The Team!
Lee & Jade
We are a family run business based in Stoke-on-Trent, Staffordshire. Our aim is provide the highest quality marine aquarium supplies at great value for money. Customer satisfaction is at the forefront of what we do and go above and beyond to help each and every customer.
highly recommended. always happy to help with advice etc great quality products and livestock. and always packaged to a extremely high standard. personally can not fault this company . keep up the good work.

Matthew Legresley
Our Mission
Our mission is to serve the nation with top quality marine aquarium supplies at affordable prices. We believe that everyone should be able to enjoy such a fascinating, rewarding hobby without breaking the bank. We are continually introducing new methods into our business to improve the sustainability of marine aquarium keeping and playing our part in reducing ocean pollution. We continue to strive to educate, support and share our passion and expertise to help drive and innovate the future of aquarium keeping.
JOIN US ON FACEBOOK TO SEE THE LATEST STOCK UPDATES FIRST, TAKE PART IN OUR PROMOS AND COMPETITIONS TO WIN SOME FANTASTIC PRIZES!!
Opening Hours
Monday 10 - 5
Tuesday 10 - 5
Wednesday 10 - 5
Thursday 10 - 5 & 8 - 9:30
Friday 10 - 5
Saturday 10 - 3
Sunday - CLOSED